Steel processing unit child 4
Steel Processing Unit
Dai Dong Steel Sdn Bhd [199401002168 (287846-W)]
Dai Dong Steel Sdn Bhd ("DDS") [199401002168 (287846-W)] is a leading steel trading company located in Selangor, one of Malaysia's main economic contributor. DDS predominantly supply flat steel, hollow sections and round tubes to small and medium size industries (SMI).

Incorporated in 1994, DDS is a wholly owned subsidiary of Prestar Resources Berhad (Stock code: 9873) and has immediate access to different grades of flat steel which are catered to a wide range of economic sectors such as electrical, automobile, furniture, building and construction and specific engineering industries.

Apart from supplying ready stock items at competitive price, DDS is capable to fulfill customized orders of our steel coils and steel pipes into different lengths, widths and specifications in a timely manner.

In 2016, DDS was accredited with LLOYD's ISO 9001 certification for its quality system and services provided to the customers. DDS is committed to continuously enhance our sales processes, quality control and customer service excellence across Malaysia and neighbouring countries.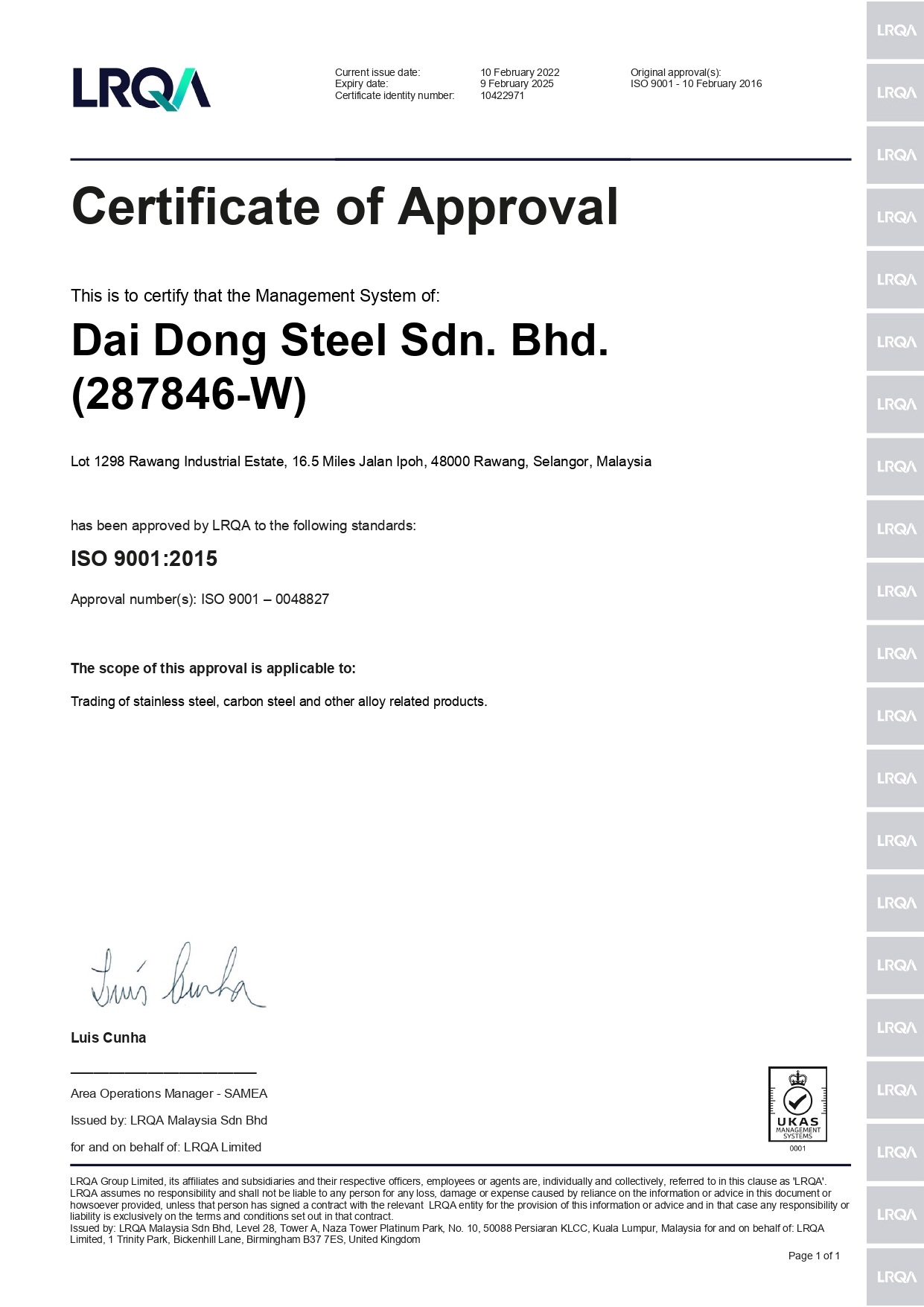 Warehouse Facilities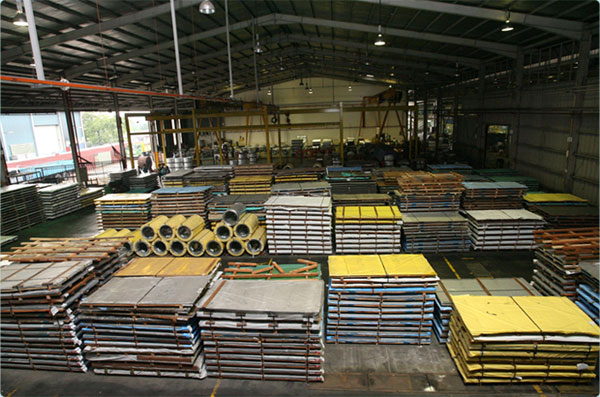 A. FLAT STEEL SHEET: PRODUCT SPECIFICATIONS / THICKNESSES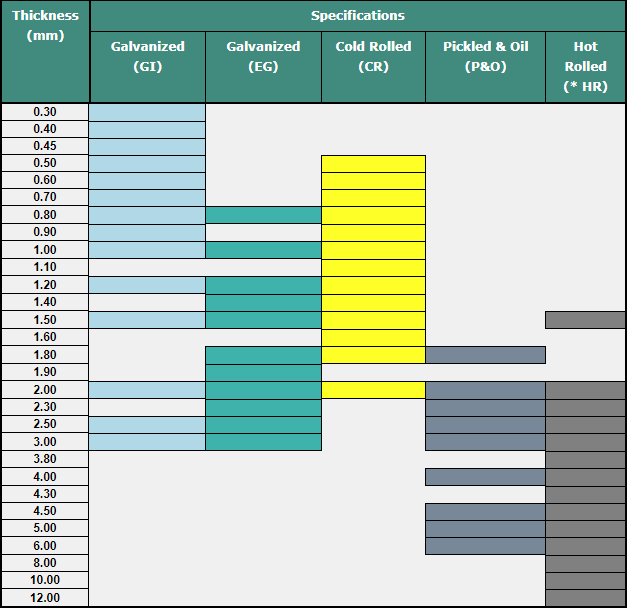 Sizes:
1219 x 2438 or 1219 x 3048 or 1219 x L
1524 x 3048 or 1524 x 6096 or 1524 x L
1340 x L
* HR Spec:
SPHC / S235JR / S275JR / SS400
| Sizes (mm) | Thickness |
| --- | --- |
| 15 x 15 | CR 0.70mm to 1.20mm |
| 19 x 19 | CR 0.70mm to 1.20mm |
| 22 x 22 | CR 0.70mm to 1.20mm |
| 25 x 25 | CR 0.70mm to 1.20mm |
| 32 x 32 | CR 1.00mm to 1.60mm |
| 38 x 38 | CR 1.00mm to 1.60mm |
| 40 x 40 | CR 1.00mm to 1.60mm |
| 50 x 50 | CR 1.00mm to 2.00mm |
| | |
| 12 x 25 | CR 0.70mm to 1.20mm |
| 19 x 38 | CR 0.70mm to 1.20mm |
| 25 x 38 | CR 0.70mm to 1.20mm |
| 25 x 50 | CR 0.70mm to 1.20mm |